Our history
Our story began in 2010 with the search for an affordable kitchen and like many, our ambitious tastes and budget were miles apart.
We eventually found a designer kitchen with an original price tag of £100,000 for only £5,000 on a marketplace site. We still own it and love it today.
More significantly, we discovered an opportunity to make things much easier for people like us to do this too. Rehome, previously named Used Kitchen Exchange, was born.
Fast forward to the current day, and we are proud to have helped thousands of happy customers, leading the way for what is now celebrated as a savvy, more sustainable approach to home improvement.
Rehome has now expanded to become a leading provider of meaningfully sourced home solutions whilst maintaining our commitment to providing a seamless buying and selling experience for the homeowners who inspired us to start.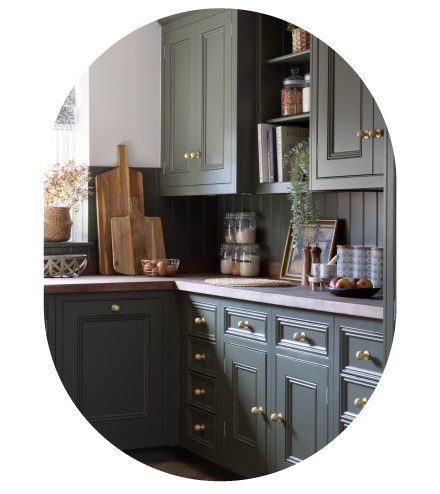 For all press enquiries, images, expert comment and case studies, please email alex@bigbarkpr.co.uk or call
Big Bark PR on 01306 731331
Carbon Saved
For every kitchen sold, it's re-use saves on average 5,000 Kgs of carbon. That's around 1 year of being carbon neutral for a family of 4.
1

3

,

3

6

7

,

4

6

2
Total Kgs of carbon saved by Rehome customers
Trees Saved
Reducing deforestation could provide more than one-third of the total CO2 reductions required to keep global warming below 2°C through to 2030.
6

,

1

2

0
Total number of trees saved by Rehome customers